My first
how-to
post is an easy nail tutorial inspired by this lovely
one
from
Kaylah
. This tutorial makes me think of the Chevron pattern, which I like so much, so why not putting it on my nails too!
Supplies : two colors of nailpolish (+ top coat), scotch tape, scissors and a drinking glass (or anything else to stick the tiny tape strips on)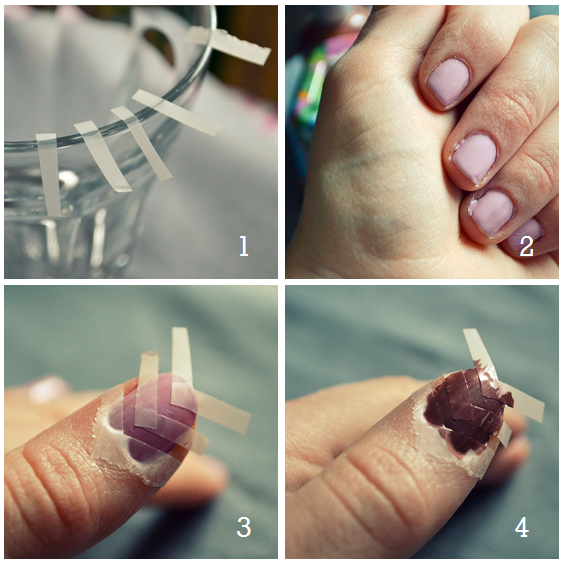 1/ Cut tiny strips of tape (you'll need 6 strips per nails so 60 strips in total). Stick them on the rim of the glass.
2/ Paint your nails with one color and let dry completely. Believe me, the longer you let them dry, the better the result will be!
3/ Stick the tiny strips (equal spaced appart) on your nail to get the V pattern and press down firm.
4/ Apply one generous coat of the second color and peel off strips after 5 seconds.
Then, let everything dry and add a top coat. Enjoy :)
I painted my nails quickly this morning so it is not the best result but you get the idea! Oh and guess who wanted colorful nails too?